Thinking about starting into a UX design career? Join us for an evening with an industry expert! Learn about their time in the field, how they got to where they are today, and best practices on how to get started as a UX designer from their unique perspective.
You'll hear all about the industry from a seasoned professional
Additionally, they'll share their advice on standing out in the hiring proceess
We'll have time reserved for you to ask any burning questions you have about getting into development.
The tech industry is inspiring and exicting in Toronto, but it can be hard to decide whether development is the right career for you. We hope this event helps give you some more perspective!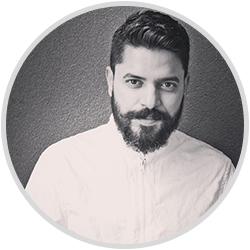 SCHEDULE:
6:30 PM – 6:45 PM: Sign-in & Networking
6:45 PM – 7:30 PM: Keynote Speaker Avinash Raj
7:30 PM: Q&A
Spots are limited.
By registering for this event you agree to join to the Bitmaker community e-mail list. We respect your inbox and you have full control over your subscription settings.
---
Accessibility Info:
Entrance is off King Street West, and has a short flight of stairs with railings on each side. Doors are not motorized/automatic.
The building has an elevator with a 34-inch wide doorway. The doorways to each floor are 35 inches wide.
Washrooms are available on each floor and are gendered. There are two narrow stalls in the women's washroom, and one stall and urinal in the each of the men's.
Our classroom tables on the third floor are readily moveable, whereas the table arrangement on the second floor is more fixed.
Please let us know how we can accommodate you within the confines of our space.
Back to all