**This workshop is not at Bitmaker's King Street West location – it is located at our 111 Peter Street classroom space!**
Are you trying to promote a new business or app? Do you manage your company's online marketing accounts? Start learning some strategies in our beginner Digital Marketing workshop.
You'll leave this workshop with an overview of digital marketing, some insights with case studies, and an introduction to Facebook's ad builder. You'll also get the chance to ask your questions to digital marketer Peter Reitano.
Workshop topics
Explaining key terms and concepts
Finding your audience
Searching for the right platform
Case studies: Using Facebook at Shopify & Student success stories
Demo: Building an ad the right way on Facebook
Schedule:
6:30 PM – 6:45 PM: Sign-in & Networking
6:45 PM – 8:30 PM: Workshop
8:30 PM – 9:00 PM: Q&A
Getting ready to attend
We recommend bringing a laptop to take notes and some questions you'd like to ask Peter. We'll be reserving plenty of time for Q&A after Peter's introductory lecture.
Meet your instructor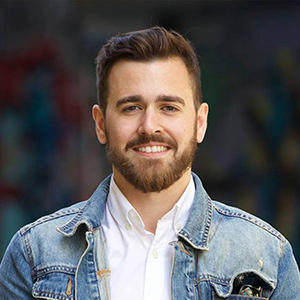 Peter pulse-checks the latest tech trends. He's been in the digital marketing game for eight years and counting. He's skipped around the Commonwealth – born in Australia, raised in England, and now resides in Canada. Get him chatting by mentioning growth hacking, philosophy, progressive heavy metal…you name it.
Spots are limited. Get in touch with us on twitter @BitmakerHQ
By registering for this event you agree to join to the Bitmaker community e-mail list.  We respect your inbox and you have full control over your subscription settings.
Back to all