Interested in learning to code websites from scratch? Have a web application you've been dying to make? Take the first steps and get hands-on with code in this free workshop!
You'll learn the fundamentals of HTML + CSS from Rocco Panacci, a Web Development Instructor at Bitmaker. You'll walk away from this workshop with a page you wrote yourself using HTML & CSS.
Schedule:
6:30 PM – 6:40 PM: Sign-in & Networking
6:45 PM – 8:30 PM: Workshop
8:30 PM: Q&A
Getting ready to attend
All you need is a laptop with a text editor and an internet browser! We recommend you download a plain text editor specifically designed to make development easier. We use Sublime Text 3, which you can download for free.
Meet Your Instructor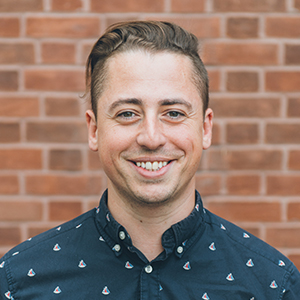 Rocco Panacci
Rocco probably would have made a top-tier bartender, but he ended up being a top-tier developer. We don't know whether to be disappointed or ecstatic. When not developing he archives cocktail recipes and collects rare liquor; he also home brews and distills. He's a crowd pleaser and doesn't even need the fancy shirts to win over a room.
Spots are limited.
By registering for this event you agree to join to the Bitmaker community e-mail list. We respect your inbox and you have full control over your subscription settings.
Back to all