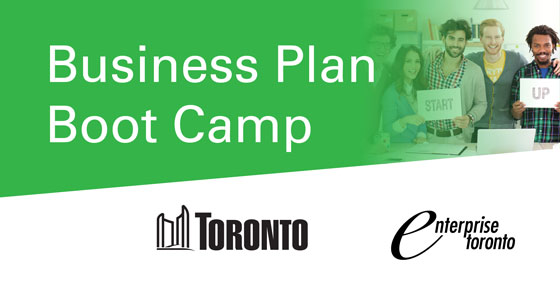 If you want to build a successful business, it's important to develop a robust business plan. In this seminar, you'll learn the elements of a business plan, understand the various types of business plans (one-page versus detailed), and leave the session with a draft business plan that will get your business started on the right foot.
You'll also learn:
How to create an operations plan for your business
How to complete market research, understand your competition and develop your target market
How to develop a marketing plan that fits your business needs
How to develop a financial plan, including cash flow and income statements
By attending this seminar, you will get access to a range of templates that will have you walking away from the seminar with a draft business plan that will improve your chances of success.
Presenter's Bio
Andrew Patricio is the founder and owner of Bizlaunch, a company that trains, advises and mentors entrepreneurs. He has worked with Fortune 500 companies to improve their brand presence with thousands of small business owners and as an internationally recognized small business expert, he has trained entrepreneurs in Canada, Russia, Latvia, Italy, Portugal, Sweden, Korea, Holland, Namibia, Belgium, USA, Barbados, the Caribbean and South Africa. Andrew understands entrepreneurs because he is an entrepreneur, having started several businesses of his own and has authored two books on small business.   
Thank you to our sponsors:

Back to all