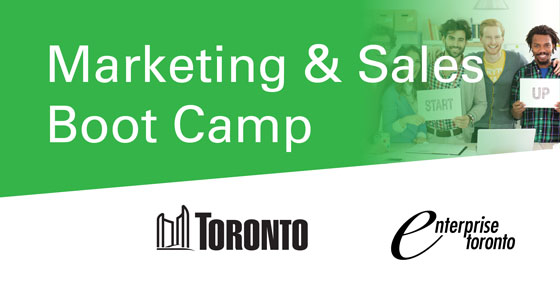 When you're starting out or growing your small businesses you may have little or no money to devote to marketing. There always seems to be more important ways to spend advertising or marketing dollars, yet marketing is a crucial component of any business. 
In this practical and hands-on seminar, you will hear from business owners and marketing experts, discuss real-life examples, and learn from insider secrets on how to create a thriving small business using various marketing strategies. You will also learn:
7 elements of a profitable small business;
How to create a brand that customers crave;
Inexpensive marketing and promotional ideas; and
The most effective and cost-efficient digital marketing tools to ignite sales.
Leaving this seminar you will have a very good grasp of marketing concepts and strategies and will have completed a one-page marketing and sales plan to help you kick-start your business and create opportunities for more sales!
Presenter's Bio
Sheri Allain has worked on 6 Fortune 500 brands: Coca-Cola, Kraft, Ford, Intel, Unilever, and Infiniti. For the past 9 years, she has shared these skills with small and medium-sized businesses and start-ups. To-date, she's helped 170+ businesses launch, grow and boost their brand, including helping one client grow their online sales by 144% over 3 years.
This is her third consecutive year teaching the always-popular Marketing & Sales Bootcamp for Enterprise Toronto. As a busy parent, volunteer and entrepreneur, Sheri specializes in smart, easy and practical ideas that are designed to achieve BIG results on a small budget. Her favourite mantra is "Save Time, Money and Effort" while growing your business
Thank you to our sponsors:

Back to all