Hear from Dave Chase, who was named one of the most influential people in digital health, as he explores healthcare adoption in the US.
This successful entrepreneur, writer and speaker will share insights based on his experience of the North American market, considering why only 2% of digital health ventures actually survive.
Join us for a morning coffee in the CIBC Live Lounge at MaRS. 
AGENDA:
8:00 – 8:30 a.m.: Networking
8:30 – 9:30 a.m.: Presentation + Q&A with Dave Chase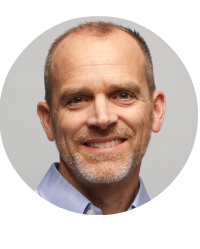 About Dave:
Dave is the co-founder of Health Rosetta, which consists of two main pillars:
 Impact: Health Rosetta Institute – An education/certification entity that is like LEED for healthcare.
 Investment: Backing the transformation of healthcare via the Quad Aim Fund, a seed-stage venture fund, and working with family offices on special purpose vehicle investments in healthcare's transformation.
Dave has developed media including both film and books. The Big Heist is the first fiercely non-partisan film to tackle healthcare. Dave is also author of the title a CEO's Guide to Restoring the American Dream: How to deliver world class healthcare to your employees at half the cost. He additionally co-authored the healthcare Book of the Year in 2014.
Dave's TEDx talk, entitled Healthcare Stole the American Dream – Here's How We Take it Back, sums up healthcare's devastation of the middle classes and the redemption coming via a bottom-up movement.
He delights in sharing how high-performing organizations have solved healthcare's toughest challenges.
Previously, Dave was the CEO/co-founder of Avado, which was acquired by and integrated into WebMD & Medscape (a widely used professional healthcare site). Before Avado, he spent several years outside of healthcare in startups like LiveRez.com, MarketLeader and WhatCounts, where he worked as a founder or consultant. He also played founding and leadership roles in launching two new US$1 billion businesses within Microsoft, including their US$2 billion healthcare platform business.
Back to all