Let's get more solutions to patients. The Johnson & Johnson Innovation, JLABS (JLABS) Meet with… Series helps life sciences entrepreneurs, as well as the academic community, connect with potential partners including corporate venture, VC's, Angels and other investment entities.
On November 23rd, Tanja Dowe, CEO, and Tom Gibbs, Director, of Debiopharm Innovation Fund S.A will be in attendance to give an overview presentation about their company's key areas of interest and to meet 1-on-1 with companies that have been accepted after applying online.
*Companies must have applied for a one-on-one meeting ahead of time and been approved. Applications are due November 3rd, 2017. Apply Here.
Program Overview:
Debiopharm Group is a Swiss-headquartered global biopharmaceutical group including five companies active in the life science areas of drug development, GMP manufacturing of proprietary drugs, diagnostic tools and investment management.
Debiopharm Innovation Fund (Debiopharm Group's strategic investment arm) invests in innovative companies with technologies and business models that change the way patients are treated and drugs are developed. The primary investment focus is in smart data approaches – companies utilizing medical data and AI to provide actionable outcomes and digital tools such as digital therapeutics, digital biomarkers, patient monitoring tools and decision support systems. Solutions should be applicable in oncology or infectious diseases , the focus indications of Debiopharm Group. Other investment interests include pharmaceutical platform companies with early stage programs in oncology and infectious diseases (preferably 18 months from IND) and diagnostic solutions in liquid biopsies.
They take an active role in the companies they invest in and bring value to their portfolio companies through their knowledge in medicine, regulatory and reimbursement aspects, product development, pharmaceutical development, management and expertise in bringing products to market. They drive their portfolio investments to successful exits.
Investment criteria is as follows:
Experienced management team
Innovative technology
Fit with Debiopharm Group's interests (applicability to oncology or infectious disease)
Strong execution plan
Debiopharm International (Debiopharm Group's drug development arm) in-licenses and develops promising drug candidates in oncology and infectious disease. Debiopharm independently supplies the necessary resources including funding and expertise in all areas for the worldwide development of its products. The products are subsequently commercialized globally by pharmaceutical partners to give access to the largest number of patients worldwide.
Following the presentation, don't miss this opportunity to introduce yourself to Tanja and Tom during the networking lunch. And finally, for those companies who apply online and are approved, one-on-one meetings with Debiopharm Group will provide an intimate forum to discuss your company.
10:30 AM | Registration and Networking
11:00 AM | Presentation and Q&A
12:00 PM | Networking and Lunch
12:30 PM – 5:00 PM | One-on-one Meetings*
*Companies must have applied for a one-on-one meeting ahead of time and be approved. The application period ends on November 3rd, 2017.
Fees:
$15 | General Public
Includes presentation, Q&A, and lunch. All attendees must pay this fee, regardless of one-on-one meeting status. Pre-registration to attend the presentation, Q&A, and lunch will remain open until noon on November 22nd (or sold out).
Location:
JLABS @ Toronto
661 University Ave, Suite 1300
Toronto, Ontario
Debiopharm Innovation Fund S.A. Representatives: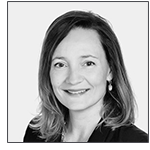 Tanja Dowe | CEO of Debiopharm Innovation Fund S.A.
Mrs. Dowe graduated from the Helsinki University of Technology (now Aalto University) where she obtained an MSc in Microbiology & Biochemistry in 2000. Tanja has a background in consulting where she held several managing positions and has 18 years of experience in building business strategies, analyzing markets, in-/out-licensing and business acquisitions with more than 80 life sciences companies. She has strong knowledge in business models and market requirements necessary to commercialize innovations in the life science markets. Prior to working at Debiopharm, Tanja was the Managing Partner of Innomedica Ltd, a leading European strategy consulting company in life sciences. She joined Debiopharm Innovation Fund S.A. in 2016.
Connect with Tanja:  

Tom Gibbs | Director, Debiopharm Innovation Fund S.A.
 
Dr. Gibbs received his BSc in Applied Biology from the University of Wales Institute of Science and Technology, and earned his Ph.D. in Microbial Genetics at the University of Warwick. Tom has spent more than 25 years in the commercialization of life science technologies, split equally between the pharmaceutical industry and scientific tool developers. He has been responsible for a wide range of activities including quality assurance, operations, late-stage product development and marketing, and increasingly business development and investment. Tom has broad experience in both start-ups (Cytion, Covalys, Med Discovery) and more established companies (Delta Biotechnology, Molecular Devices, Debiopharm) in Europe and the USA. He joined the Debiopharm Group in 2012.
Connect with Tom:  

Frédéric Lévy | Director, Head of Search & Evaluation, Business Development & Licensing, Debiopharm International SA

Dr Frédéric Lévy and his team manage the Search & Evaluation of innovative therapeutics at Debiopharm International SA in Lausanne, Switzerland. He obtained his doctoral degree in biochemistry at the Karolinska Institute in Stockholm, Sweden and spent several years as a postdoctoral fellow at the California Institute of Technology in Pasadena. He moved then to Switzerland to take a position at the Lausanne Branch of the Ludwig Institute for Cancer Research, where he was successively awarded a Young Investigator Award of the Cancer Research Institute, a Professorship of the Swiss National Funds, an Associate Membership of the Ludwig Institute and an Associate Professorship of the University of Lausanne. His area of expertise is oncology. During his career, Frédéric Lévy was Vice-President of the Swiss Society of Biochemistry, Board member of the Platform Biology of the Swiss Academy of Science, jury member of the Friedrich Miescher Award and Board member of the FEBS. Debiopharm International SA is focused on the development of prescription drugs that target unmet medical needs. The company in-licenses and develops promising drug candidates. The products are commercialized by pharmaceutical out-licensing partners to give access to the largest number of patients worldwide.
Connect with Frédéric:  

Back to all