MaRS Mornings is a monthly breakfast series that celebrates creative founders in the innovation community. Start your day with a coffee and inspiring talks from experienced entrepreneurs, visionary business leaders and innovators. Each event is free of charge and open to anyone.
Our free breakfast series continues in 2017 with our first speaker Steven Plymale, President and Chief Operating Officer at Profound Medical.
All entrepreneurs must ride the rollercoaster of highs and lows that the journey to success brings. Steven will discuss this exhilarating climb and descent through some of the key areas that most companies will have to consider at some stage in their own journeys, no matter the industry.
He'll be exploring the following:
Financing
Building your team
Innovating with a new cutting-edge technology
Growing pains – how to scale effectively
Maintaining momentum
Reflecting on what Profound Medical would do differently
Planning for the future
Steven will draw on real examples from his own career. He has a wealth of experience in the medical device industry and he's worked in a number of senior management roles. Steven's expertise spans operations, strategic planning and quality & regulatory affairs.
Register today to gain insights and identify solutions to your own challenges. Kickstart your new year at MaRS.
About Profound Medical
The team at Profound Medical work to improve the therapeutic standard in prostate cancer care. They have developed a procedure that can ablate cancerous prostate tissue without causing harmful side effects.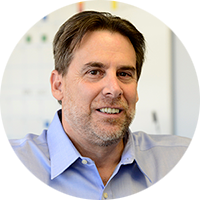 About Steven
Steven Plymale is the president and COO of Profound Medical, a Toronto-based medical device company pioneering an innovative technology in the treatment of patients with prostate cancer. Steve joined Profound Medical in 2011 and served as its CEO until September 2016. He has led Profound Medical from its early startup days through five years of steady growth, culminating in the European approval of Profound Medical's first commercial product, TULSA-PRO. In June of 2015, he led the company through a $28-million financing and going-public transaction with a listing on the TSX Venture Exchange.
Steve's 25-year career in medical devices includes working with startups, early stage companies and turnaround operations. Prior to Profound Medical, Steve spent four years as VP and general manager of Xltek, a neurology medical device company and wholly owned subsidiary of Natus Medical Incorporated. During his tenure at Xltek, he led the company through an aggressive growth phase and completed four acquisitions. He has also held executive roles in several high-tech medical device companies such as Cedara Software, CryoCath Technologies, Claron Technologies and Bluehaven Consulting. Since 2008, he has expanded his skills and experience to include working in corporate governance and board appointments. Steve lives in Toronto where he and his wife have blended a family of six boys and a cat.
Agenda
8:00 – 8:30 a.m.: Registration and light breakfast
8:30 – 9:30 a.m.: Presentation and Q&A
Back to all