Savvy retailers are already embracing change and using new technologies in new ways to grow their businesses.
In this workshop, powered by MaRS, we're bringing together four of Canada's leading innovators in retail tech, innovation, and e-commerce, who'll help you become a disruptor.
Learn from the following experts throughout a packed morning:
***See detailed topic descriptions and bios below.   
---
Agenda
8:30 – 8:55 a.m.: Networking and Breakfast
8:55 – 9:00 a.m.: Introductions (Nathan Monk, host)
9:00 – 9:20 a.m.: Opening Remarks (Matt Bertulli, Demac Media)
---
Session 1
9:20 – 9:50 a.m.: Strategically leverage data to create revenue-driving emails (James, Coherent Path)
9:50 – 10:00 a.m.: Q&A
---
Networking Break (15 mins) 
---
Session 2
10:15 – 10:45 a.m.: Use data to activate e-shopper marketing. Deliver e-commerce sales with minimal investment (Aran, Vantage) 
10:45 – 11:00 a.m.: Q&A
---
Session 3
11:00 – 11:45 a.m.:  The technological evolution of POS financing:  From nice-to-have to must-have (Peter, Flexiti Financial). 
11:45 – 12:00 a.m.: Q&A
---
Networking Lunch 
12:00 – 1:00 p.m.
***Networking refreshments and lunch provided by MaRS Discovery District. 
About MaRS Tech Disruptors
Our MaRS Tech Disruptors series brings together visionary founders and thought leaders to educate on and transform the way we go to market and scale our companies. Our mission is to create a conversation across and between industries that are at the heart of innovation. The goal: Help those being disrupted to become the disruptors and embrace change.  
---
Guest Speakers
Matt Bertulli, Co-founder & CEO at Demac Media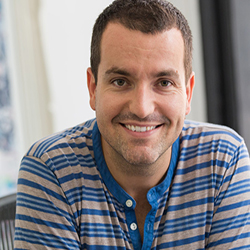 Matt Bertulli is CEO and co-founder of Demac Media, a company of marketers, designers and developers that help merchants grow and optimize their e-commerce businesses. To date, Matt has helped build and grow over 100 retailers. When Matt isn't helping commerce companies grow you can find him tearing up forest trails with his Santa Cruz 5010!
James Glover, President & CEO at Coherent Path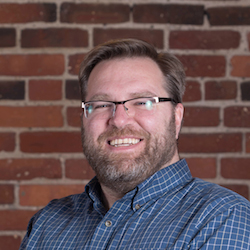 A seasoned sales executive and entrepreneur, James is president and CEO at Coherent Path, where he helps retailers transform their email programs into modern data-driven channels focused on revenue. Prior to Coherent Path, James was VP of sales at Desktone, where he was responsible for accelerating customer adoption and revenue growth from zero to over 100 customers. He sold to those customers through world-class partners like Dell and Time Warner Cable. Before that, James held executive positions at Memento (acquired by Fidelity Information Services) and Watchfire (acquired by IBM). He earned a bachelor of commerce degree from the University of Toronto.
About Coherent Path
Coherent Path is the email marketing calendar company for top retailers seeking to transform their email program into a modern data-driven channel focused on revenue. The company's machine learning solution empowers retailers with the relevant themes and categories they should feature in today's campaigns, also allowing them to continuously learn so that they can inform the campaigns of tomorrow. By creating an optimized email diet that caters to each customer's evolving tastes and moods, Coherent Path helps retailers quickly engage and cross-sell customers. They can promote strategic product categories while reducing email fatigue. Headquartered in Boston, MA. with offices in Toronto, ON Coherent Path works with retail leaders including Neiman Marcus and Staples.
Aran Hamilton, President & Co-founder, Vantage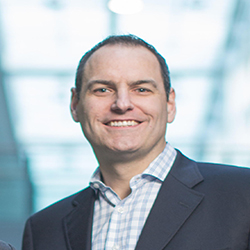 A successful entrepreneur, Aran Hamilton is the president and co-founder of Vantage, the market-leading SaaS ecommerce advertising, and analytics platform. Every day, Vantage helps retailers and brands in 124 countries around the world to turn data into insight and action.
As a leading digital economy strategist, Aran has focused on leveraging predictive analytics plus programmatic and performance marketing for e-commerce and mobile commerce. Aran has spent the past two decades working with retailers, payment networks, banks, and wireless carriers to shape the global retail environment and has been recognized as one of the world's leaders in the emerging field of digital identity.
Aran is an alumnus of such pioneering firms as Monitor, m-Qube, VeriSign, and EnStream/Zoompass. He is the past Chair of the Mobile Transactions & Commerce Summit, and co-founder of IdentityNorth.
About Vantage 
Recently named one of the Top 20 Hottest Innovative Canadian Companies, Vantage is the leader in helping retailers and brands turn data into insight and action. Vantage is a powerful advertising and analytics platform for e-commerce retailers and brands. The Vantage platform automatically analyzes e-commerce data, generates insights and builds sophisticated prospecting and retargeting campaigns that test hundreds of versions of ads to discover the most effective creative and copy. 
Peter Kalen, Founder & CEO, Flexiti Financial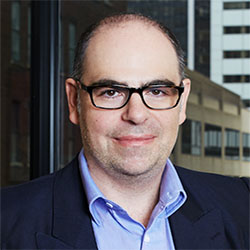 Peter Kalen is one of Canada's most seasoned retail credit executives. He brings over 22 years of experience in the credit industry working for companies like Canada Trust, Citibank, PC Financial and Sears Financial, where – as executive vice-president of financial and home services – he managed one of Canada's largest retail credit card operations. Recognizing that retailers and their customers are being vastly underserved by existing POS financing technology and services, Peter founded Flexiti Financial to redefine how we finance consumer purchases from vendors of traditional "big-ticket" products. His strong understanding of the key differentiators required to compete against larger financial institutions, and what it takes to drive sales for retailers, has propelled Flexiti Financial's award-winning POS sales financing platform to one of the leading financing solutions in Canada.
Peter obtained his honours in business administration (HBA) and master of business administration (MBA) from Ivey Business School at Western University.
About Flexiti Financial
Flexiti Financial is a Canadian sales financing company founded in 2013. It helps retail businesses increase sales by providing instant consumer financing at the Point-of-Sale (POS), with higher approval rates and superior customer service compared to other providers. Using Flexiti Financial's award-winning mobile application process, customers can apply for financing and receive approval within minutes – no paperwork, no scanning and mailing, plus retailers get paid within two business days. Today, over 10,000 customers use Flexiti financing in over 1,500 locations across Canada. The company was named Best Emerging Consumer Lending Platform by LendIt, which recognizes Flexiti Financial's platform as having the greatest potential to impact the future of consumer lending. Flexiti Financial is backed by some of Canada's leading investors including Globalive Capital Inc. 
Host

Nathan Monk
Nathan is a senior growth expert responsible for all growth programming at MaRS Discovery District. He is a mentor and entrepreneur who is passionate about closing the growth marketing and sales skill gap in Canada. He brings nearly 15 years of experience in sales, marketing and brand building and has worked directly with over 1,000 early-stage and high-growth later-stage ventures combined. Noteable accomplishments include being part of the of the 'lean' movement in Canada, bringing Techstars Next, Startup Bookclub, and Eric Reis's Lean Startup Day to Canada. Most recently, Nathan initiated the first 'Grow Camp' in Canada; a six-day growth programming camp that included high-growth ventures, corporate partners, plus a collaboration with Google Canada and featured over 40 growth speakers from around the world.
Nathan holds an HBA from the Richard Ivey School of Business. Nathan is also trained in Osterwalder's Business Model Generation, by Osterwalder himself, and Steve Blank's startup growth methodologies.
Back to all