"Fishing with a net isn't enough. You need a spear gun." – Steve Watt
About ABM
'ABM' is a strategic, multi-threaded, multi-channel, multi-touch approach to bringing the right people in the right companies to the table to close bigger deals faster.
At our third Mastering Growth P2P series, we're thrilled to be welcoming Steve Watt from Blueprint Software Systems and former Enterprise Marketing Lead for LinkedIn Canada to discuss ABM. Steve is a marketing leader who has built a successful ABM practice in one company and is in the early stages of doing it again in an entirely different industry.
The framework is simple:
Identify the right target accounts
Identify the right contacts in those accounts
Develop account or tier-specific insights and assets
Roll out a sustained, dynamic cadence across a wide range of channels
Optimize. Repeat.
Successful execution is far from simple.
How do you choose the right accounts and contacts? How many?
How do you balance speed of deployment vs. depth of customization?
How do you measure success? Over what timeframe?
What new tools do you need? When do you need them?
What changes does this mean for BDRs? For salespeople?
Does this replace or augment conventional inbound?
Does this require a lot of incremental spend?
Agenda:
10:00 – 10:05 a.m. — P2P Introductions, Nathan Monk
10:10 – 10:45 a.m. — ABM: an overview to the nuts and bolts, Steve Watt
10:45 – 11:00 a.m. — Q&A
11:00 – 11:10 a.m. — Break
11:10 a.m. – 12:00 p.m. — P2P facilitated group exercise and networking
About MaRS Mastering Growth P2P
Mastering Growth P2P is a monthly P2P series designed for MaRS high-growth ventures and corporate partners who are utilizing the latest marketing technology, tactics, and trends to scale. Our Mastering Growth P2P sessions bring together visionary founders and growth thought leaders to educate and transform the way we go to market and scale. Growth is the new metric for success and we want you to be prepared to deliver it.
Speaker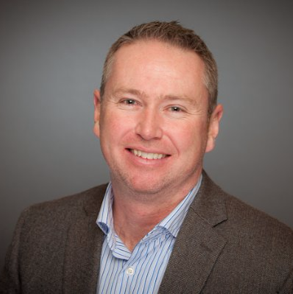 Steve Watt
Steve Watt is Director, Demand Generation at Blueprint Software Systems, a 150 person Toronto-based company that sells to IT leaders in the world's largest corporations. He is also the founder of a local ABM Meetup Group solely focused on everything related to ABM.
Host:

Nathan Monk
Nathan is a senior growth expert, mentor and entrepreneur who is passionate about closing the growth marketing skill gap in Canada. He brings nearly 15 years of experience in sales, marketing and brand building, having worked directly with over 1,000 early-stage and high-growth, later-stage ventures. He was one of the original members of the 'lean' movement in Canada, the founding director of Techstars Next, created the Startup Bookclub, and brought Eric Reis's Lean Startup Day to Canada. Nathan is trained in Osterwalder's Business Model Generation, by Osterwalder himself, and Steve Blank's startup growth methodologies.
Most recently, Nathan initiated the first GrowCamp in Canada for MaRS; a six-day growth programming camp that included high-growth ventures, corporate partners, plus collaboration with Google Canada. It was the first of its kind in the country and lead to the creation of the Growth Marketing Playbook, now available to entrepreneurs.
Nathan holds an HBA from the Richard Ivey School of Business.
Back to all