"Growth is everywhere you haven't been as a business." – Joanna Lord, CMO, Classpass 
Mastering Growth Webinar: Customer Success in Healthcare 
Customer Success is taking the startup world by storm recently. At its heart, the goal of customer success is to make the customer as successful as possible, which in turn, improves customer lifetime value for the vendor. This can be critical to the success of ventures in the healthcare space who are actively targeting difficult to sell to institutions. 
In this webinar, we're fortunate to have Ben Winn join us from SeamlessMD to discuss customer success.
Here's what you will learn:
What is Customer Success; 

How does its implementation differ in healthcare vs. other industry startups; 

What are the key factors of success to Customer Success; and lastly

What technology do you need in your stack for Customer Success to work. 
Note: although the webinar will primarily relate to the healthcare sector, the material applies across sectors. 
RSVP to the webinar here.                                                                                   (Please register in advance of joining the webinar).
About MaRS' Mastering Growth Webinars 
Mastering Growth Webinars is a monthly series designed for entrepreneurs and corporate marketers looking to utilise the latest marketing technology, tactics and trends to scale. Our Mastering Growth Webinars highlight relevant case studies from high-growth ventures, while providing access to the latest tools, frameworks and methodologies that are transforming the way we go to market. Growth is a new metric for success and we want you to be prepared to deliver it. 
Agenda:
1:00 – 1:05 p.m. -–  Introduction to mastering growth programming
1:05 –1:30 p.m. — Customer Success in Healthcare 
1:30 – 1:45 p.m. — Question and answer session
RSVP to the webinar here.                                                                                    (Please register in advance of joining the webinar).
---
Speaker: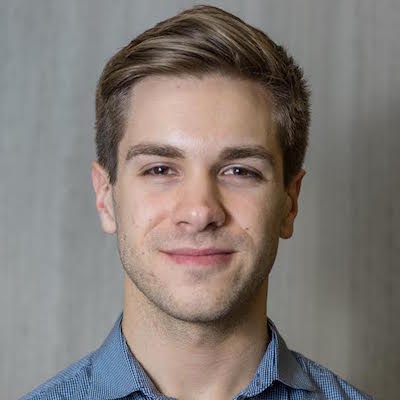 Ben Winn
Ben Winn is a startup enthusiast from Toronto, with a passion for combining creativity and business. He is a Fellow at Venture for Canada, a Delegate for the Young Diplomats of Canada, and currently, manages Customer Success at SeamlessMD; a HealthTech startup that launches, optimizes and expands digital surgery care pathways for hospitals in both Canada and the United States. He is also a co-founder of the Venture Out Conference; Canada's first-ever summit for LGBTQ* inclusion in tech and entrepreneurship, for which he was selected as an Acts of Greatness Champion in 2017, he recently co-founded and launched Fatale, an on-demand beauty brand & service for working professionals in the GTA, and he volunteers as a marketing strategy consultant for Toronto-based arts organizations.
SeamlessMD Mission
Value-based care is shifting increasing responsibility for quality and cost to providers, hospitals and health systems. Healthcare organizations need more scalable ways to deliver better care across the continuum.
OUR MISSION IS TO GIVE EVERY PATIENT THE BEST HEALTH OUTCOMES.
We are clinicians, designers and engineers leveraging design, data and technology to improve patient engagement and care coordination across the care continuum.
Host:

Nathan Monk
Nathan is a senior growth expert, mentor and entrepreneur who is passionate about closing the growth marketing skill gap in Canada. He brings nearly 15 years of experience in sales, marketing and brand building, having worked directly with over 1,000 early-stage and high-growth later-stage ventures. He was one of the original members of the 'lean' movement in Canada, participating in Lean Coffee, creating the Startup Bookclub, and bringing Eric Reis' Lean Startup Day to Canada. Nathan trained in Osterwalder's Business Model Generation and Steve Blank's startup growth methodologies.
He was also the founding director of Techstars' Startup Next, which graduated four cohorts and over 30 ventures. Nathan partnered with over 40 leading entrepreneurs to form a mentorship network, including the likes of Brant Cooper, Bob Dorf, co-author of The Startup Owner's Manual, and our own Canadian founders.
Most recently, Nathan initiated the first GrowCamp in Canada for MaRS; a six-day growth programming camp that included high-growth ventures, corporate partners, plus a collaboration with Google Canada. It was the first of its kind in the country and lead to the creation of the Growth Marketing Playbook, now available to entrepreneurs.
Nathan is passionate about giving back to the LGBTQ community too – he's worked as a board member and the race director of Canada's largest Pride Run here in Toronto and was a guest speaker and workshop facilitator at Venture Out, Canada's first LGBTQ conference. Nathan holds an HBA from the Richard Ivey School of Business.
Back to all