Sales can be painful if you don't believe in yourself or your product but they can also be super easy and organic! (This is part 2 only – signing up for all three parts of the Sales Workshops is highly recommended)
What will be covered:
SAVVY SALES Steps 1 – 4
Prospecting
CHOOSING your clients
Connecting in the right ways
**We highly recommend registering ASAP for these as there are limited spots available**
Kick (with all the love in the world) your BIZ into High Gear with two of Toronto's top Female Entrepreneurs teaching you everything they know in these hands-on, 90 minute sessions.
Natalie Colalillo, Life & Business Mentor, and Founder & CEO of Happy Healthy Women in partnership with Laura-Jean Bernhardson, Business Coach and Founder & CEO of Fresh Collective, have designed these workshops to give emerging entrepreneurs solid know-how while injecting joy into overcoming day-to-day business challenges.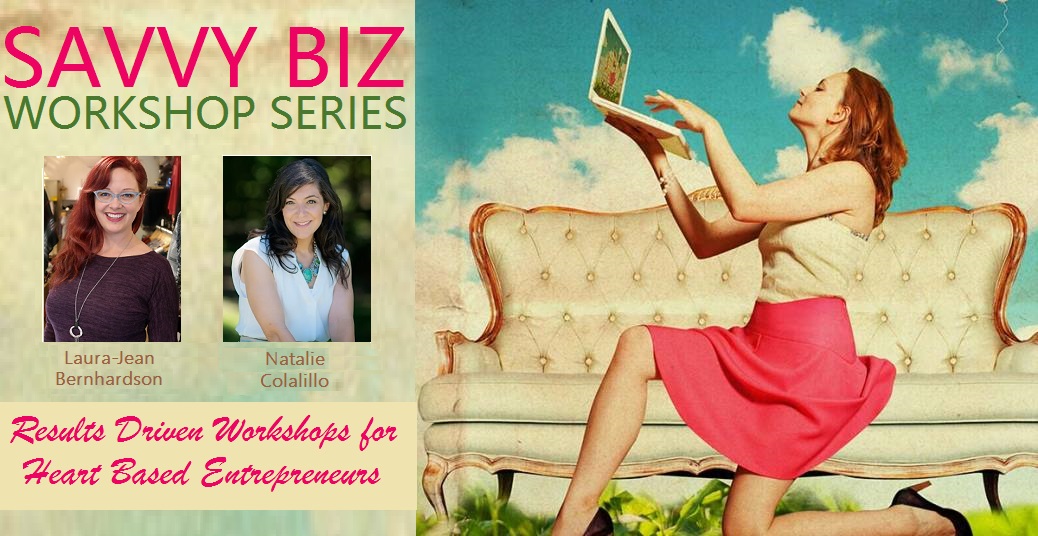 "The Savvy Biz Workshops provided a safe, supportive environment for me to bounce business ideas around, decipher which of them were worth pursuing, and be held accountable for my intended actions. Natalie and Laura-Jean are very inspiring. They openly share their own business experiences to bring meaning to each workshop, ensuring that everyone receives great value." Sophie Ash, Nutritional Therapist at On Your Plate (www.onyourplate.ca)
Designed specifically for heart-centered women in business, Laura-Jean and Natalie have experience and passion for helping other women build the business of their dreams, fueling it with creativity, joy and community. They have done it, and they are excited to show other women how to do it too!
Whether you want to take the spark of an idea and get into action making it a business, or you're already running your business and striving for the next level, these workshops are for you!
WHAT TO EXPECT
Group Trainings and Interaction
One-on-one coaching and advice
Real talk with real issues and Zero B.S. – We tell it like it is
NOT theoretical learning – We will give real examples and help you take real action
Accountability with our Private Facebook Group

PROGRESS – We get more successful by the second with our hands-on excercises
Bring in your problems and obstacles and you will leave with new possibilities and perspective!
WHEN & WHERE
Every Wednesday, Starting March 8 for 10 Weeks
Price: $39 each or all 10 workshops for $350 (save $40)
Place: Fresh Collective ~ 401 Roncesvalles Ave.
Back to all