Are you one of Canada's top industry executives? Register to attend the Startup Canada Innovation Forum in Toronto on May 18, and build the future of Canada's small business economy.
This exclusive event brings together, celebrates and creates a platform for influential executives, high-growth entrepreneurs and government decision makers to share and spread ideas on the role of industry in building an innovative and entrepreneurial country. 
Why? Small businesses play an integral role in the Canadian economy, accounting for 97.9% of all firms in Canada, and creating 87% of all new jobs. To create a supportive environment for these companies today, and to foster success for the future, Canadian entrepreneurs and innovators require a more robust and unified effort from government, industry and support organizations.
BY ATTENDING, YOU WILL:
Hear high-impact TED-style talks from Canada's best-known innovators and policy leaders;
Hear exclusive insights on the state of the entrepreneurship in Canada and globally;
Learn about the vision for the role of anchor companies in building an entrepreneurial country; and,
Network with decision makers in government, Canada's high-growth entrepreneurs, and industry leaders.
CANADA'S TOP INNOVATION LEADERS ALL IN ONE PLACE: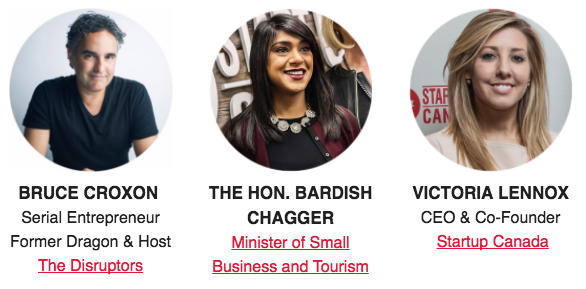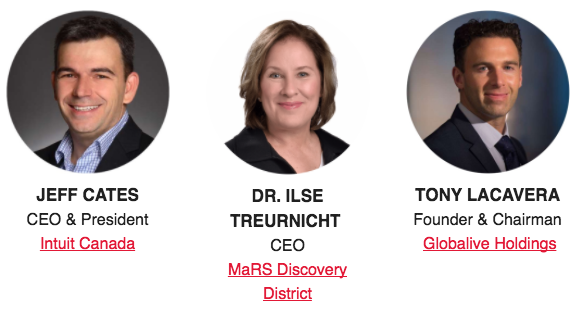 Date & time
May 18, 2017 from 5:30-8:30 pm.
Location
Bennett Jones
34 Floor
3400 One First Canadian Place
Toronto, Ontario
M5X 1A4
Getting to the event
Bennett Jones is accessible by entering the main floor at 3400 One First Canadian Place. To reach floor 34 you need to be on the ground level as guests are unable to reach the 34th floor through the concourse. You can find information about getting to First Canadian Place here. First Canadian Place is compliant with the Accessibility for Ontarians with Disabilities Act (AODA).
Thank You to Our Partners
The Startup Canada Innovation Forum is presented by Startup Canada's Private Sector Leadership Advisory Committee, which brings together senior executives from non-competitive industries servicing small businesses and entrepreneurs in Canada. The PSLA was developed to share best practices and create a platform for members to collaborate and network with the goal of supporting the success of Canadian entrepreneurs to build an innovation nation, through Startup Canada and through optimizing services and products for entrepreneurs in Canada.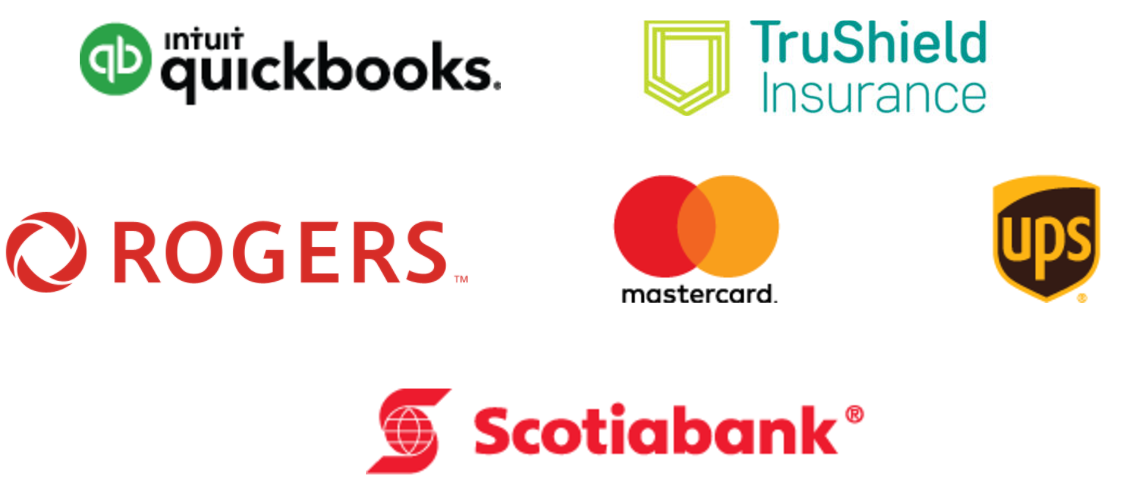 Thank You to Our Venue Partner

Back to all