Why JavaScript?
JavaScript is simple but powerful. It is the backbone to all those nifty animations you see on websites and it powers many modern day web applications, including Gmail, Google Maps, and Facebook (to only name 0.00001% of the sites that use JavaScript!)
JavaScript can be easy for even absolute beginners to grasp but has powerful language constructs that can be used down the road. With JavaScript, getting started is super simple, since all you need is a web browser and a program like Notepad. No need to worry about installing interpreters, compilers, or any of that mumbo jumbo.
The #ladieslearningcode Introduction to JavaScript workshop is designed to be a hands-on experience. During the session, you'll learn:
basic programming techniques and concepts that are translatable to other programming languages

the basic building blocks of how HTML, CSS, and JavaScript work together to create richer online experiences

how to incorporate JavaScript into a pre-built webpage to create a snazzy photo carousel

what resources are available if you'd like to continue learning at home (and we think you will)
Is this workshop for you?
This workshop has been designed for absolute beginners. If you know absolutely nothing about coding or computer programming, you've come to the right place! Our only expectation is that you know how to open up a web browser and do something online like checking your email. (But if you're reading this, we're pretty sure you know how to do that.) Web designers who already have knowledge of HTML and CSS, but have had minimal exposure to writing their own JavaScript will find value in this workshop. It will help you to diversify your knowledge base and explore new areas.
Requirements:
This is a Bring Your Own Laptop (BYOL) workshop, but we'll also have a limited number of laptops available to borrow. If you'll need a laptop, that's no problem! Please let Lorraine know at lorraine.chuen[at]ladieslearningcode.com after you register, and we can reserve one for you.  If you are bringing your own computer, please be sure to bring your powercord.

Workshops are taught in English.
What is Teen Club?
Teen Club, a membership-based club for 13 to 17 year old highschool girls is much more than learning how to code. It is also about learning problem solving skills, how to turn ideas into reality, exposure to what a future in technology could look like, networking and making friends! Learn more here. 

---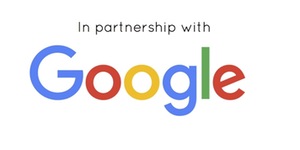 Cet évènement est offert gratuitment grâce à l'appui de Google Canada, et de nos donnateurs individuels. Si vous désirez faire un don, suivez le lien sur la page d'inscription. | This (free) event is made possible from our friends at Google – and individual donations. If you'd like to help programs like this for teenage girls possible, feel free to make a donation! 
Back to all