Why Ruby?
For this workshop, we say good bye to the web browser and hello to our computer, literally. Ruby is one of the many languages your computer understands and that you can use to speak to it, but is known for being more elegant and natural compared to other programming languages. Ruby doesn't use semi-colons, preventing those annoying errors that seem to happen for no reason, and often requires fewer lines of code to accomplish the same things as other languages.
In this workshop, you will learn about programming fundamentals as well as how to analyze data from Canada's new Open Government portal! Join us to learn how to speak to your computer and tell it to do things for you.
The Ladies Learning Code Ruby for Absolute Beginners workshop is designed to be a hands-on experience. During the session, you will learn:
basic programming techniques and concepts that are translatable to other programming languages

fundamental information about Ruby as a programming language

how to speak to your computer in Ruby and return various values

how to process, manipulate and analyse data

what resources are available if you'd like to continue learning at home (and we think you will)
Is this workshop for you?
This workshop has been designed for absolute beginners. If you know absolutely nothing about coding or computer programming, you've come to the right place! Our only expectation is that you know how to open up a web browser and do something online like checking your email. (But if you're reading this, we're pretty sure you know how to do that.)
This is a Bring Your Own Laptop (BYOL) workshop!
What is Teen Club?


Teen Club, a membership-based club for 13 to 17 year old highschool girls is much more than learning how to code. It is also about learning problem solving skills, how to turn ideas into reality, exposure to what a future in technology could look like, networking and making friends!  
---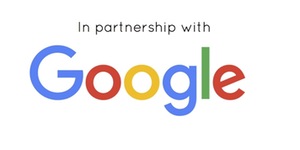 Cet évènement est offert gratuitment grâce à l'appui de Google Canada, et de nos donnateurs individuels. Si vous désirez faire un don, suivez le lien sur la page d'inscription. | This (free) event is made possible from our friends at Google – and individual donations. If you'd like to help programs like this for teenage girls possible, feel free to make a donation!  
Back to all