What is Teen Club?
Teen Club, a membership-based club for 13 to 17 year old high school girls is much more than learning how to code. It is also about learning problem solving skills, how to turn ideas into reality, exposure to what a future in technology could look like, networking and making friends! And sometimes this means visiting cool tech companies. 
On February 17th (a PA Day), we will be heading to a cool technology-based company in downtown Toronto. Teenage girls ages 13-17 years old will have the opportunity to meet those in the technology industry who are driving the future, tour an office space and ask questions about what it's like to work in tech.
Office Tour Location: To be announced soon. Register – and we'll notify you via email!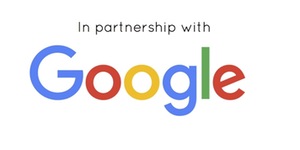 This (free) event is made possible from our friends at Google – and individual donations. If you'd like to help programs like this for teenage girls possible, feel free to make a donation! 
Back to all