Join us for a conversation with internationally renowned designer Bojana Sentaler and PR pro Anya Nordström Deveaux. Learn how to improve your social media presence, increase your brand awareness, and effectively communicate with your customers online.
This seminar has been one of our most requested ones and tickets will go quickly!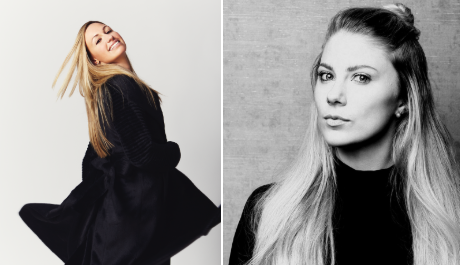 About Bojana Sentaler
The luxury outerwear brand SENTALER was established in 2009 by Bojana Sentaler, whose international lifestyle and keen sense of aesthetics are reflected in every detail of her collection.                                  
SENTALER is often worn by Meghan Markle, the Duchess of Sussex, and is regularly featured in Vogue, Elle, USWeekly, InStyle, WWD, Vanity Fair, Hello, Glamour, HuffPost, Harper's Bazaar, The Telegraph, and The Daily Mail. SENTALER continues to receive international acclaim for the brand's superior quality and timeless designs.
About Anya Nordström Deveaux
Anya Nordström Deveaux is the Senior Publicist for SENTALER and is one of the Founding Partners of NordströmMatte Public Relations. 
A champion of non-traditional and creative methods of outreach, Anya's expertise has allowed her clients to advance and succeed in their target markets season after season. With her extensive background, Anya has successfully re-branded clients, created guerrilla marketing campaigns, and attract top-tier media attention at the national and international level.
Follow online:
Instagram: 
#yourfutureinfashion