How to Stand out in the Crowded Healthcare Market
As the last installment in this workshop series, Colin Hung will host a session on how to leverage guerrilla marketing tactics and other marketing hacks to accelerate growth. 
Workshop Series
Colin Hung, ventureLAB Digital Health Advisor, has designed a three-part workshop series to help individuals better understand how to successfully market within the Digital Healthcare industry in North America. Although you are not required to attend all three workshops, we do encourage those interested to utilize this opportunity to come out to all three to learn from and engage with an industry expert.
Tuesday, October 22, 2019
Understanding the US Healthcare Market: A primer on payers, providers and patients. Plus, understanding how billing works and how purchasing decisions are made.
Thursday, November 14, 2019
Marketing to Healthcare: How to raise your brand awareness with healthcare buyers and how to secure meetings with your intended audience. Social Media, Conference & Content Marketing will be covered.
Thursday, December 3, 2019
How to Stand out in the Crowded Healthcare Market: A session on how to leverage guerrilla marketing tactics and other marketing hacks to accelerate growth.
Agenda:
9:45 – 10:00 a.m. Registration and coffee
10:00 – 11:30 a.m. Presentation
11:30 – 12:00 p.m. Q&A and discussion
Facilitator: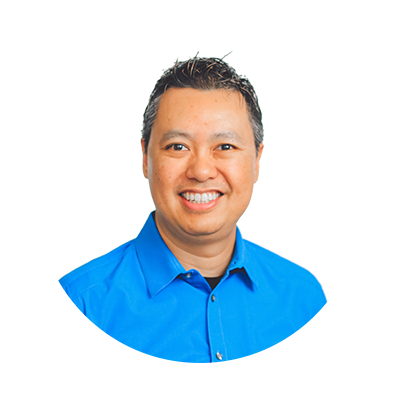 Colin Hung is an award-winning Marketing and Product Executive with more than 20 years of healthcare experience. The five companies he has worked for have all gone on to be acquired. Colin has been published in the Journal of the American College of Radiology and the Journal of Health Care Risk Management. He writes regularly for HITMC.com and Healthcare IT Today where he also hosts a bi-monthly podcast. Colin founded one of the most popular open healthcare communities – HCLDR. He is a proud member of #TheWalkingGallery and #pinksocks – groups that are dedicated to improving healthcare and advancing the voice of patients. 
Colin is currently CMO and Editor at Healthcare Scene and is a Healthcare Advisor at ventureLAB and Haltech where he helps companies scale their businesses.
Parking is available in the guest parking area of the IBM Headquarters at 3600 Steeles Avenue East in Markham. From Pharmacy Road/Esna Park Road, enter into the IBM driveway and follow the signage directing you to the guest parking. All parking is free. If taking transit, enter via Esna Park Road on the north side of Steeles Avenue.
Enter through the Main Reception where a ventureLAB team member will greet you and help you find your way. For more information about ventureLAB please visit www.ventureLAB.ca. Questions? Send us an email at hello@ventureLAB.ca.

About ventureLAB
ventureLAB is a leading technology hub that supports tech entrepreneurs and small businesses. Located in York Region, Canada's densest technology cluster, ventureLAB has supported over 2,000 entrepreneurs in a region that is home to over 4,300 technology companies and 65,000 tech jobs. ventureLAB operates a 50,000 square foot innovation hub that is home to over 45 tech companies and innovation partners. At ventureLAB, we support tech entrepreneurs through programs focused on capital, talent, and technology to grow and scale their businesses locally, nationally, and globally.
---
Photo/Video Disclaimer
All ventureLAB events are recorded for educational and marketing purposes. If you do not wish to be included in these recordings please let a ventureLAB team member know as soon as possible so that we can omit you from the recording.
Back to all