Although the media landscape has changed with the rise of social media and the addition of new channels and contacts, including bloggers, vloggers and more, positive media coverage can still be one of the best, and most cost effective, ways to connect with your audience(s) – enabling you to build your brand and your reputation! The question is where do you start? Learn how to leverage the media to tell your story in today's ever-connected society and make media relations an effective part of your ongoing promotional efforts. Learning points:
Overview of the current media landscape including types of outlets/media contacts.
The value of earned coverage versus advertising.
How to successfully cultivate media relationships including initial outreach.
How to identify your target outlets and compile a media list.
The ins and outs of event-focused media relations.
PR 101: driving your business, brand and success
Whether you're a new business owner or have been in the entrepreneurial game for years, you've probably been asked about your public relations (PR) approach. If you're unsure of your answer (or you've never given it much thought), this interactive session is for you! Learn the basics of PR and how it can help strengthen your relationship with your key stakeholders in order to drive your reputation, brand and business success in Durham Region and well beyond. Learning points: 
What PR is and why it matters!
How to identify your audience and key stakeholders.
Key elements of PR (e.g. relating to your public via content, storytelling, media relations, key messages, brand positioning, consistency, reputation building, social media, earned media (versus advertising), etc.).  
How to develop a PR strategy for your business.
About the Presenters:
Allison Morris Rosnak, principal, Good Word Communications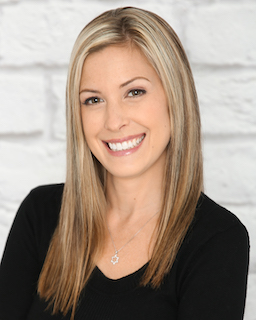 With more than 20 years of internal and external comms experience in the agency and corporate worlds, Allison is known for her writing and editing skills, media training leadership, crisis and issues management knowledge, media relations experience and a serious love affair with sarcasm AND Starbucks.
She is the former manager of Communications and Media and Editorial for two of Ontario's leading post-secondary institutions where she had oversight of communications and built, fostered and maintained relationships with key stakeholders in Durham Region and across the GTA. Prior to joining the academic sector, Allison honed her talent at one of North America's leading traditional public relations agencies, executing communications programs for several high-profile brands including MasterCard and Panasonic as a well as a boutique communications firm specializing in the high-tech space.
With an unwavering dedication to generating results for her clients by encouraging calculated risks and bridging strategy with innovation, Allison thrives on positively shaping a company and/or brand's image and clearly communicating an organization's message(s) to stakeholders to drive business growth.
A mom of three, avid runner, and spin instructor (who consistently struggles to find time to teach a class but refuses to give up the dream!) Allison is a former communications professor and is currently completing her Master of Interdisciplinary Studies with a focus on two of her favourite things – communications and leadership.
Krista Luxton, communications associate, Good Word Communications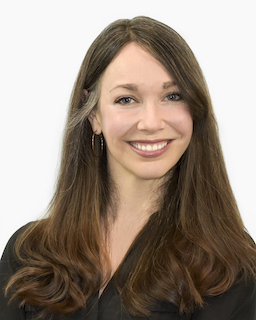 A proud grammar nerd, Krista's passion for PR, communications, writing, editing and working with the media continually motivates her to ensure her clients achieve their business goals. With more than a decade of communications experience spanning several sectors, including the development and leadership of numerous impactful communications campaigns, she has been recognized by the International Association of Business Communicators, excels at crisis and strategic communications and credits her journalism background for providing her with a comprehensive understanding of the media and what it takes to get coverage.
Known for her versatility as a writer and natural ability to craft content in a variety of styles (e.g. corporate, print, web, social media etc.), Krista is highly skilled at drafting communications materials and key messages that align with an organization's mission, vision and values, and has developed messaging on behalf of C-suite executives, event emcees/speakers, physicians and post-secondary faculty members.  
Quirky, energetic and outgoing, Krista has worked as a communications officer in both the health-care and education sectors. Outside of work she can usually be found playing with her son, walking barefoot through the grass or meditating before the sun rises.
FAQs
You do not need to bring a ticket with you, bring your questions and a notebook if needed. Plenty of free parking.
For more information, call us at (905) 668-4949 or email clientservices@bacd.ca
Back to all