Registration to attend in-person is available here.
How technology is transforming the vote.
The 2019 Canadian federal election is just weeks away, and citizens are on alert: the possibility of electoral interference is high. 
Fake news and deep fakes are spreading, and the truth is in danger: 90% of Canadians have fallen for fake news online.
It's time to discuss what technology is doing to democracy, and how technology can fix it.
Join us for an important conversation with techno-sociologist Zeynep Tufekci, Shape Security CTO and former click fraud czar at Google, Shuman Ghosemajumder, and Kevin Chan, head of public policy at Facebook Canada.
Speakers
Zeynep Tufekci
Techno-Sociologist & Associate Professor, University of North Carolina
@Zeynep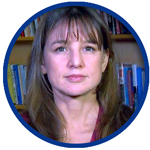 Techno-sociologist Zeynep Tufekci asks big questions about our societies and our lives, as both algorithms and digital connectivity spread. Tufekci is a contributing opinion writer at the New York Times, an associate professor at the School of Information and Library Science at University of North Carolina, Chapel Hill, and a faculty associate at Harvard's Berkman Klein Center for Internet and Society. Her book, Twitter and Tear Gas: The Power and Fragility of Networked Protest, was published in 2017 by Yale University Press. Her next book, from Penguin Random House, will be about algorithms that watch, judge and nudge us.
Kevin Chan
Global Director and Head of Public Policy, Canada, Facebook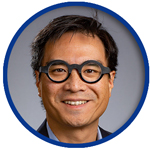 Kevin Chan is a global policy director at Facebook. A Governor of Ontario Tech University and a member of the 2017 Selection Board of the Canada Excellence Research Chairs, he also sits on the advisory board of McGill's Max Bell School of Public Policy and serves on the boards of directors of MediaSmarts and Kids Help Phone. He is a recipient of the Public Service Award of Excellence, the Queen's Diamond Jubilee Medal, and the Meritorious Service Medal. Kevin is a graduate of the Royal Conservatory of Music, the Ivey Business School, and the Harvard Kennedy School.
Shuman Ghosemajumder 
Chief Technology Officer, Shape Security
@ShapeSecurity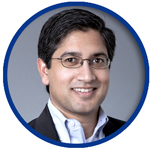 Shuman leads product, engineering, and research at Shape. Shape's AI platform defends the world's largest banks, airlines, and retailers against sophisticated cybercrime. Shape has been recognized as a Technology Pioneer by the World Economic Forum and was named by Fortune as one of the leading AI companies worldwide. In 2018, it was ranked by Deloitte as the #1 fastest-growing company in Silicon Valley. Shuman was previously global head of product for Trust & Safety at Google, where he built products to protect users, co-founded Google's Privacy Council, and led product for click fraud protection, enabling $23B/year in pay-per-click revenue. He joined Google in 2003 as one of the early product managers for AdSense and helped launch Gmail in 2004. 
Earlier in his career, Shuman designed and developed the world's first real-time collaborative graphic design application, as a software engineer at Groupware, a startup in London, Ontario. Shuman is co-author of CGI Programming Unleashed (Macmillan Publishing), a contributing author to Crimeware (Symantec Publishing), and a regular guest lecturer at Stanford. He is a graduate of Western, where he was recognized as a distinguished alumnus in 2008, and MIT. In 2011, the Boston Globe named him to their MIT150 list, as one of the top innovators in the 150-year history of MIT.
Partner
This event is being presented by RBC Thought Leadership in partnership with the Rotman School of Management at the University of Toronto.

How to Participate:
In-person registration is available here.
Register on Eventbrite to watch via Facebook Live and WebEx. RBC employees are able to participate via Webex – click here to be taken to the WebEx. Please note that audio must be via Web-Ex – no dial-in option is available.
Back to all