You're invited!
RBC Disruptors: Post Acquisition Founders
Live from CIX Summit

Broadcast live from CIX, RBC Disruptors will speak with Canadian founders who will share their experiences post acquisition. Can they maintain their same culture and vision within a larger vehicle and achieve an even bigger outcome? What would they do differently and what advice would they share with founders in the audience? Join us on October 16th for the conversation.
Speakers
Carol Leaman
CEO, Axonify
@CarolLeaman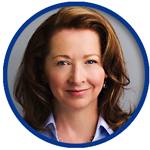 Carol Leaman (BA, MAcc, FCPA) is an award-winning thought leader with an impressive track record of successfully leading tech companies. Not only is she a disruptor in the corporate learning space, but she's also the brains behind the Axonify Microlearning Platform. Prior to Axonify, Carol was the CEO of PostRank Inc., a social engagement analytics platform she sold to Google. She was also the CEO at several other technology firms, including RSS Solutions and Fakespace Systems. Carol is a celebrated entrepreneur and trailblazer (Sarah Kirke Award 2010, Waterloo Region Entrepreneur Hall of Fame Intrepid Award 2011 and the Profit500 Award for Canada's Leading Female Entrepreneur 2017) whose articles appear in leading learning, business and technology publications. She also sits on the boards of many organizations and advises a variety of Canadian high-tech firms.
Marcel LeBrun
Venture Partner, Real Ventures
@Lebrun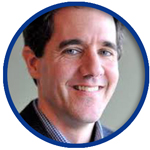 Marcel Lebrun recently joined the Real Ventures team as Venture Partner in 2018. Based in Fredericton, New Brunswick, he loves working against the idea that you have to be in a certain place to build a globally successful tech company. His entrepreneurial background includes co-founding two startups, leading a NASDAQ/TSX IPO and six acquisitions. Most recently, he was SVP & GM of Marketing Cloud at Salesforce.com, prior to which he was CEO of Radian6, where he led the $326M acquisition by Salesforce.com — the CVCA Deal of the Year in 2011. Marcel is also strongly focused on social entrepreneurship and giving back to the community. His family foundation owns a children's equestrian ranch that offers summer camp programs and a year-round that supports at-risk-youth in New Brunswick. He is also a part-time executive-in-residence at the University of New Brunswick, where he teaches and mentors students in the Masters of Technology Management and Entrepreneurship program.
Kirk Simpson
Co-Founder and CEO, Wave 
@tksimpson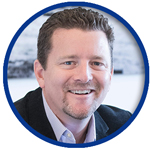 In 2010, Kirk co-founded Wave, and has since guided the company to 400,000 active small businesses registered, 250+ people on the Wave team, and over $100 million in funding raised from investors around the world. Under Kirk, Wave has won numerous awards for leadership, culture, and innovation, including the Deloitte Fast 50, the KPMG Fintech 100, and Great Place to Work Canada. In addition, Kirk has served as advisor to the Next 36, and provides mentorship to young entrepreneurs and startup visionaries.
How to Participate
Register on Eventbrite to watch via Facebook Live and WebEx. RBC employees are able to participate via Webex – click here to be taken to the WebEx. Please note that audio must be via Web-Ex – no dial-in option is available.
Back to all