Life-changing medical advancements have come at rapid speed. What has not been adopted at the same pace? Healthcare delivery.
From personalized medicine and fast-rehab to remote care and data management, new technologies are critical in fundamentally changing the way we care for seniors. By 2035, Canada's senior citizens will make up 23% of the country and a shortage of 199,000 long-term care beds will exist if action is not taken.
Mike Wessinger of PointClickCare and Michelle E. DiEmanuele of Trillium Health Partners join RBC Disruptors to explore how to address the silver tsunami with technology.
Speakers
Michelle E. DiEmanuele, President and CEO, Trillium Health Partners
@mdiemanuele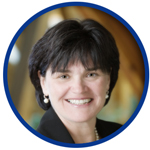 Michelle E. DiEmanuele is President and CEO of Trillium Health Partners. She has built a successful career in both public and private sectors in senior executive and Deputy Minister roles. Michelle is a dynamic leader known for her ability to lead large, complex organizations through periods of significant change and cultural transformation, most recently leading Trillium Health Partners. Under her leadership, Trillium Health Partners recently received "Exemplary Standing" with Accreditation Canada.
She has expertise in human change management, information technology, business process reengineering, stakeholder management, strategy development, government relations and operations. Her breadth of public sector experience has provided an excellent foundation for understanding regulatory environments and how the private sector can work effectively with government to achieve better outcomes.
She dedicates her personal time to various boards and councils over the past 20 years including the Premier's Community Hub Framework Advisory Group and the Toronto Police Service Transformation Task Force. Michelle is in the Hall of Fame of Canada's Top 100 Most Powerful Women, Top 40 under 40 and in 2012 was awarded the Queen Elizabeth II's Diamond Jubilee Medal. Recently, she was awarded the President's Award by Heritage Mississauga for her outstanding contributions to the community.
Mike Wessinger, Founder and Chief Executive Officer, PointClickCare
@PointClickCare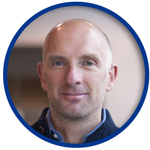 Mike Wessinger is the Founder and Chief Executive Officer of PointClickCare Technologies, a rare Canadian unicorn and Canada's largest private software company, PointClickCare is the leader in cloud-based software technology for the long-term post-acute care (LTPAC) sector. Mike introduced the first cloud-based electronic health record (EHR) platform in the LTPAC industry in 2000 by leveraging a Software-as-a-Service (SaaS) model, the industry's standard software delivery model today. His forward-thinking vision has allowed PointClickCare to be named on the Forbes Cloud100 list of top Private Cloud Companies.
His focus on building a strong corporate culture has resulted in PointClickCare being recognized as one of Canada's Best Managed Companies (Deloitte), one of Canada's Best Places to Work (Glassdoor), and as having one of Canada's most admired corporate cultures (Waterstone Human Capital). Mike himself has been recognized as one of Canada's #2 CEO in Canada(Glassdoor), Entrepreneur Of The Year (EY) and Most Admired CEO (Waterstone Human Capital).
Today, PointClickCare employs more than 1,500 employees, and services more than 19,000 skilled nursing facilities, senior living communities, and home health agencies across North America.
How to Watch Online:
If you are unable to attend the live event in-person in the Auditorium of RBC Waterpark Place in Toronto, you can watch via Facebook Live. RBC employees can tune in via WebEx.
To watch the event on Facebook Live, click here to like RBC on Facebook and stay tuned for the broadcast on the date of the event.
Please click here to be taken to the WebEx. In Canada and the U.S., please call 1-800-734-8507. The meeting number and access code is 219 318 03, and other dial-in numbers are listed below.
NORTH AMERICA +1-800-734-8507
AUSTRALIA 1800248619
BARBADOS 18002030580 
CHINA 8008700005
FRANCE 0800903331
HONG KONG 800900141
ITALY 800788947
LUXEMBOURG 80028158
TRINIDAD AND TOBAGO 18002033954
UNITED KINGDOM 08005280985
Back to all