Toronto is set to host the eighth annual Women in Science and Engineering (WISE) National Conference this weekend – an event that aims to empower, inspire and connect more than 550 science, technology, engineering and math (STEM) students and professionals from across Canada.
The theme of this year's conference is "Lead Without Limits" and University of Toronto student and conference chair Amna Majeed says the focus is on encouraging women to assume leadership roles.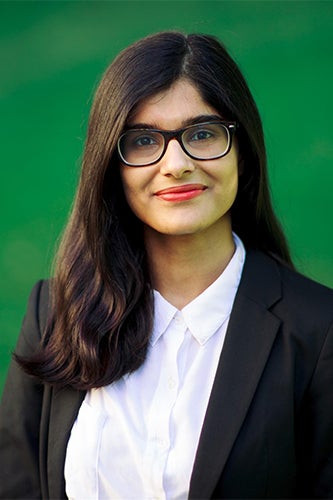 "I think women often feel that stereotype or impostor phenomenon may prevent them from assuming the roles that they would like to achieve," says Majeed, a fourth-year life sciences student.
"We want to communicate that together, we can push against these limits and inspire to lead."
Majeed describes the conference as "the biggest to date." Speakers include Erika Cheung, known for her role as a whistleblower in the Theranos scandal, Dalhousie University bioethicist Francoise Baylis, and U of T Engineering alumna Kristen Facciol, an operations engineer with the Canadian Space Agency.
There will also be case competitions – including a three-minute thesis competition – networking opportunities, and a career fair.
As the conference enters a new decade, Majeed reflects on the changes that have taken place over the past eight years.
"I do think we are making progress in the right direction," she says. "There are more female engineering students at U of T than there were eight years ago, and we have around 50 per cent female students in most medical schools within Canada."
"On the other hand, it seems that this representation does not always extend to the industry. One of our goals in WISE is to raise awareness about this discrepancy, the reasons for which it exists, and how to effectively combat this type of under-representation."
Leading up to the conference, Majeed says she feels both excited and nervous.
"Our team has been working incredibly hard in planning every aspect of this event," she says. "There will be nothing more rewarding than for us to know that the delegates attending had a good time. We look forward to seeing everyone there."